Osom Brand has partnered with Conservation International to donate 1000 pairs of upcycled socks to Conservation International in support of elephant and wildlife conservation initiatives in the Wildlife Conservancies in Central and Northern Kenya.
1000 pairs of FOR RANGERS socks
The socks donated through this partnership will support 'For Rangers' – a dedicated group of individuals who are raising money through competing in extreme sporting events for the welfare of rangers who risk their lives daily to protect Africa's endangered species.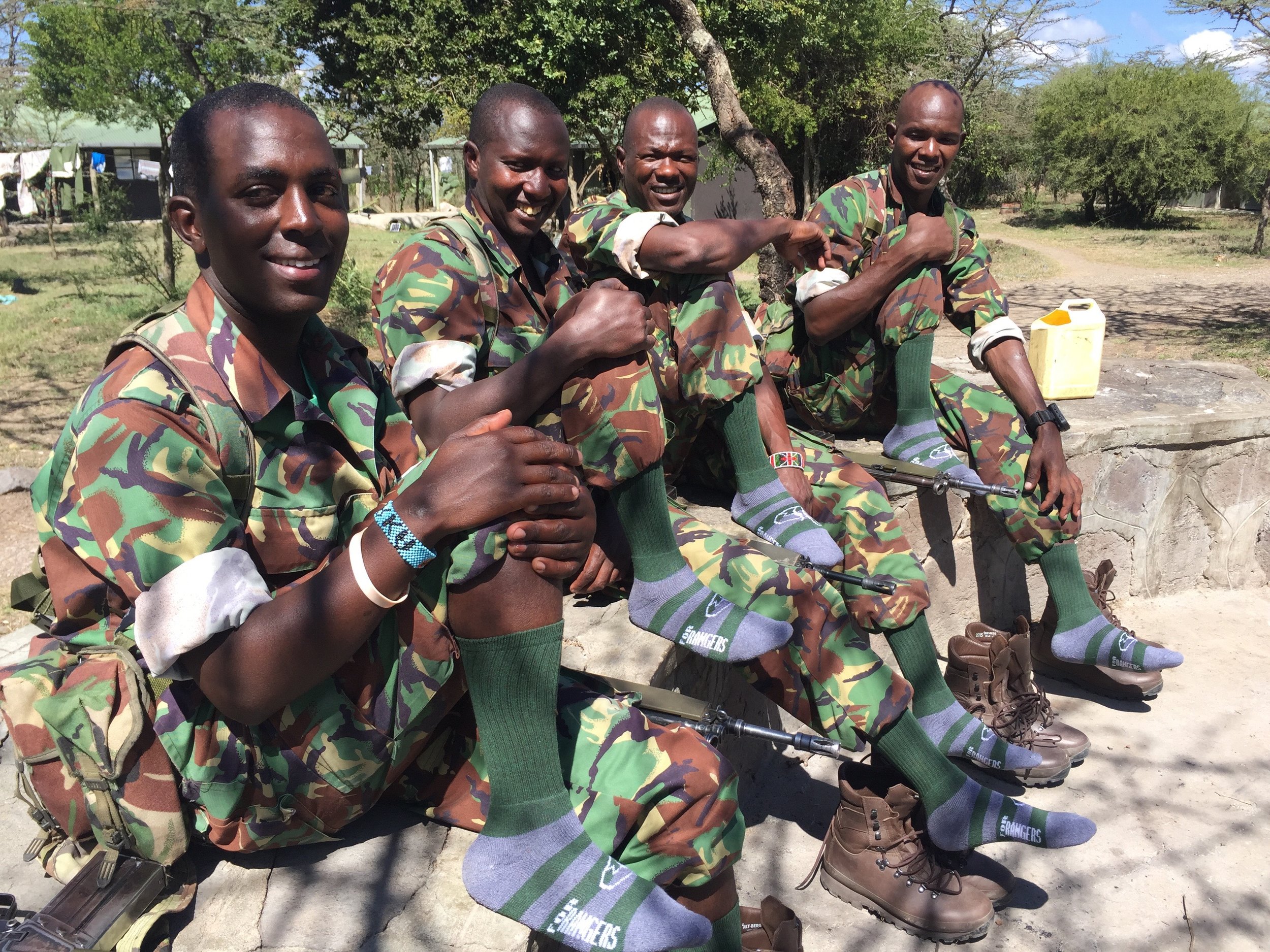 Despite increases in technology to aid the conservation of elephant and rhino, like drones and tracking chips, the most important part of protecting wildlife is "trusted boots on the ground" –men who are prepared and trained to work long hours monitoring and protecting elephant andrhino. These men operate in tough conditions and cover vast areas on foot each day. In order to do this, they need top-quality clothing that is suited to warm days, cold nights and tough terrain.
Made from 95% premium recycled yarn, these sustainably-produced zero-waste socks will provide maximum comfort, support and protection to the wildlife rangers in every step on their journey to protect endangered wildlife affected by poaching and ivory trade in sub-Saharan Africa.
About Conservation International Conservation International (CI) has worked in sub-Saharan Africa since 1990 to protect nature.Across the region, CI is engaging African leaders, empowering local communities and helping to evaluate the true value of the region's natural resources. People need nature to thrive, and nowhere is that more evident than in Africa. The last large source of arable land, minerals and fossil fuels, it is also one of the least-equipped to manage and protect its resources sustainably.
CI has a focus on Wildlife and People and nothing highlights that more than supporting the rangers on the ground who protect the wildlife -- the human factor in conservation. It is dangerous, tough and thankless work, and if we are to keep rhino and elephant from extinction, there is a huge need to keep our men safe and motivated, both for their welfare and for the welfare of the iconic species they risk their lives to protect. To do this the equipment, training and resources provided to them is paramount, not only to their own safety and their ability to protect wildlife, but also towards the self-worth and loyalty they feel towards the difficult task they are faced with. Their loyalty towards the conservation ideal is crucial.
updated 3/16/18 - Conservation International blog- Human Nature
Read DR. M. SANJAYAN's article